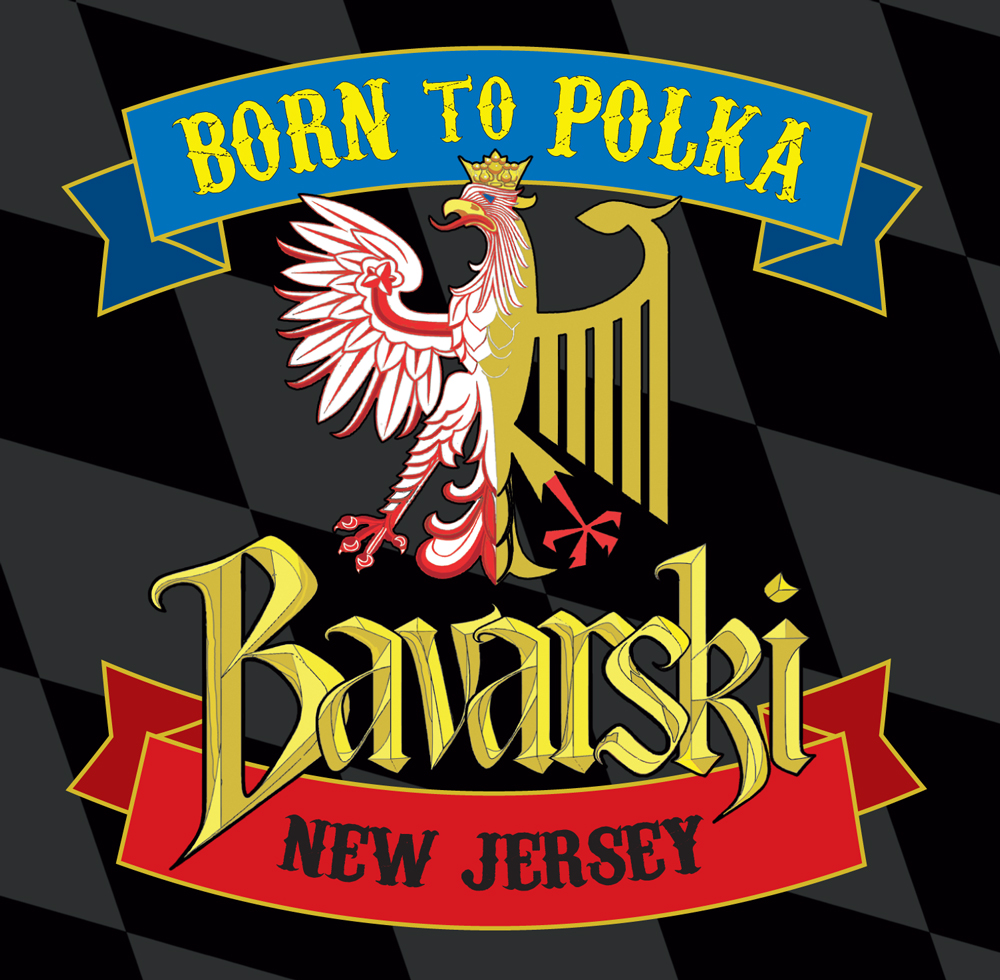 Click HERE to order Born to Polka!
Bavarski was born through the encouragement of my friend, Alex Meixner, at a Hoboken brat haus over big beers and even bigger ideas. My first call was to Eddie Biegaj who is also a New Jersey resident and native Toledian rich with polka history. The additions of Ernie White (vocals and guitar) and Wayne Dunton (drums) meant that the core of our band was finally complete. Bavarski's mission is to rock an Oktoberfest by performing both traditional and non-traditional music, creating something for everyone to identify with regardless of their age or ethnicity.
One of the greatest joys in my chosen profession is the fact that I love to play ALL forms of music. No particular style is superior to me if played with passion and at the highest level of musicianship possible. Creating music is all about treating whatever the genre is with true integrity, choosing the players that make it work, and putting "it" out there for people to hear and relate to. My vision for "Born To Polka" was to bring together musical ideas that are played in certain polka circles (German, Slovenian, and Polish) and combine them with jazz, rock, and other various influences. It is a collision of completely different worlds which, in some cases, has never been attempted before.
I would like to thank everyone I've worked with who opened my mind to the vast musical possibilities that are out there including Maynard Ferguson, Maria Schneider, The Music Factory, Jimmy Sturr Orchestra, Blood Sweat & Tears, and many more. An extra special thanks to Ed Klancnik for his efforts on the project and to all the musicians who approached this recording with an open mind, helping me achieve some new sounds. Without pushing the boundaries of past and present, music will only exist until people lose interest and eventually forget about it…
Featuring:
Ron Oswanski – Accordion, Hammond B3, Keyboards
Alex Meixner – Vocal, Trumpet, Bass
Eddie Biegaj – Vocal
Ernie White – Vocal, Guitar
Wayne Dunton – Drums
Ed Klancnik –  Drums, Banjo
Al Piatkowski – Concertina
Hank Guzevich – Trumpet
Joel Frahm – Saxophone
Hans Glawischnig – Electric Bass
Carl Fischer – Trumpet
Leah Oswanski – Background Vocals
Chris Berger – Acoustic Bass
Jon Owens – Trumpet
Kenny Harbus – Trumpet
Eric Stehle – Saxophone, Clarinet
Dan Willis – Clarinet
Dave Riechenberg – Saxophone
Jeff Barone – Acoustic Gutar, Mandolin, Banjo
Frank Urbanovitch – Fiddle